Other Activities
Spoken English:
English has become the de-facto language in corporate communication. We provide students with different level of spoken English courses to sharpen up their English speaking skills.
Speed Skills:
The value of time cannot be neglected in today's cut throat competition, we provide students the ability to read and comprehend things quickly.
Presentation Skills:
Presentation skills are key to be able to stand up and deliver confidently, we help students gain self confidence by making them apt in this art.
Memory:
We have various memorization techniques to help you store, retain and recall vital information and thus improving your grades.
Calligraphy:
We help you learn the craft of creating visually appealing art.
Handwriting:
Good handwriting translates to good marks in many situations. We help student attain good handwriting skills.
Outdoor Activities:
We have a wide range of outdoor activities, to awaken the senses in students that were hidden. Mind Power Education has partnered with Generation Next Learning System (GNLS) to bring you the 10 on 10 program in our courses for Group A, B and C.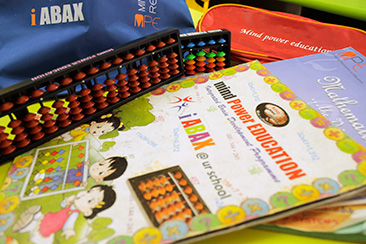 Ten on Ten
The Generation Next Learning System (GNLS) is a Bangalore based organization driven by a team of professionals who are committed towards developing innovative learning systems for the children
The team at GNLS, through a collaborative initiative along with IITians, Math experts and educationalists, has developed 10on10 - Worlds first "Multiple Intelligence" Mathematics Learning Program to help children achieve FOUNDATIONAL excellence in mathematics.
The 10on10 Program Guarantees:
Simple - The program requires the child to spend just 10 minutes a day to learn.
Structured Curriculum - The program has followed a scientific step by step modular approach synthesising the best curriculum from across the world.
Credible - The worksheet has been developed by a panel of math experts and IITians.
Imaginative
The concepts are creatively presented using cartoons, to stimulate the logical, visual and spatial thinking synapses in the brain, thus making the learning process fun- filled and enjoyable.